Improve your digital catalog in no time
Many companies use both physical and digital leaf catalogs to present their products. Unfortunately, the user experience with digital leaf catalogs is far from optimal - especially not for the growing number of users who visit your website from their smartphones. This is exactly why we have developed AVIOU - a revolutionary system to producing digital catalogs. AVIOU is build to work with all media from apps to Facebook, Instagram, and Google.
So, how does the digital catalog or online flipbook work, exactly? Based on your data feed, we create a raw layout for the catalog which you can subsequently fine-tune and personalize with inspiring pictures and eye-catching content. The online flipbook is automated, meaning that you don't have to waste time on cumbersome manual setup. It even updates itself continuously in connection with changed prices, stock status etc.
Whenever you feel like it, you are free to change the design, highlight a product, update a photo, or correct a headline. You can also enrich the digital catalog with features like "News" and "Popular products" in order to attract even more users looking for inspiration.
From data to digital catalog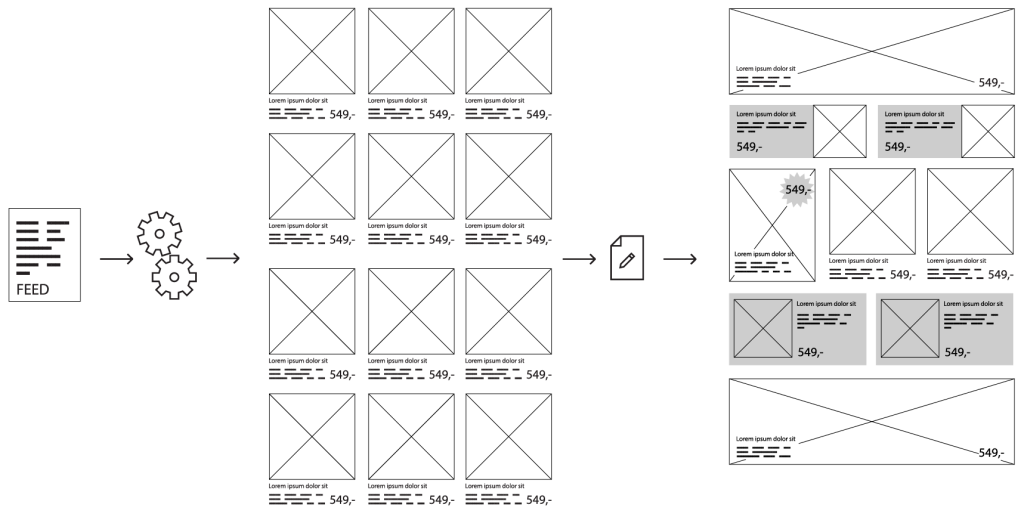 "AVIOU enables us to easily create product pages, that are tailored specifically for each of our campaigns. Our experience is that the catalogue is far more inspiring to customers than a normal landing page, which evidently increases their intent to purchase."
- Maria Lykke Hansen, Head of Marketing - Coolshop
What you can expect from your online flipbook
There are plenty of benefits from upgrading your current digital catalog to AVIOU:
The flipbook adapts to the individual user's screen, meaning that he or she gets a good experience on both phone, tablet, and desktop. This is crucial in a time when more and more people access your website from their smartphones.
Prices, pictures, and product descriptions are updated automatically and e.g. dynamically follow your inventory. This means that you do not have to worry about time-consuming manual setup.
The content may be personalized to the indivdual user, meaning that you get a digital catalog tailored specifically to your wishes and needs.
You can easily add or remove products in your digital catalog - even after is has gone live.
If you wish, you can reuse the content from the online flipbook on other channels without having to start over with the setup. In other words, with a circular inspiration journey you can use your digital catalog to kick-start a campaign aimed at new target groups on e.g. Facebook.
Would you like to hear more about AVIOU?
If you fill out this formular, we will get in touch with you as soon as possible. Then we will have a chat about your business, visions, target group etc. in order to determine whether AVIOU is a good match for you.
At Web2Media we find the best possible solutions to each of our customers based on his or her specific data and goals. In addition, we are proud to always give a little more than what is expected of us, simply because we know it pays off in the long run. This is why out motto is "Give More, get More".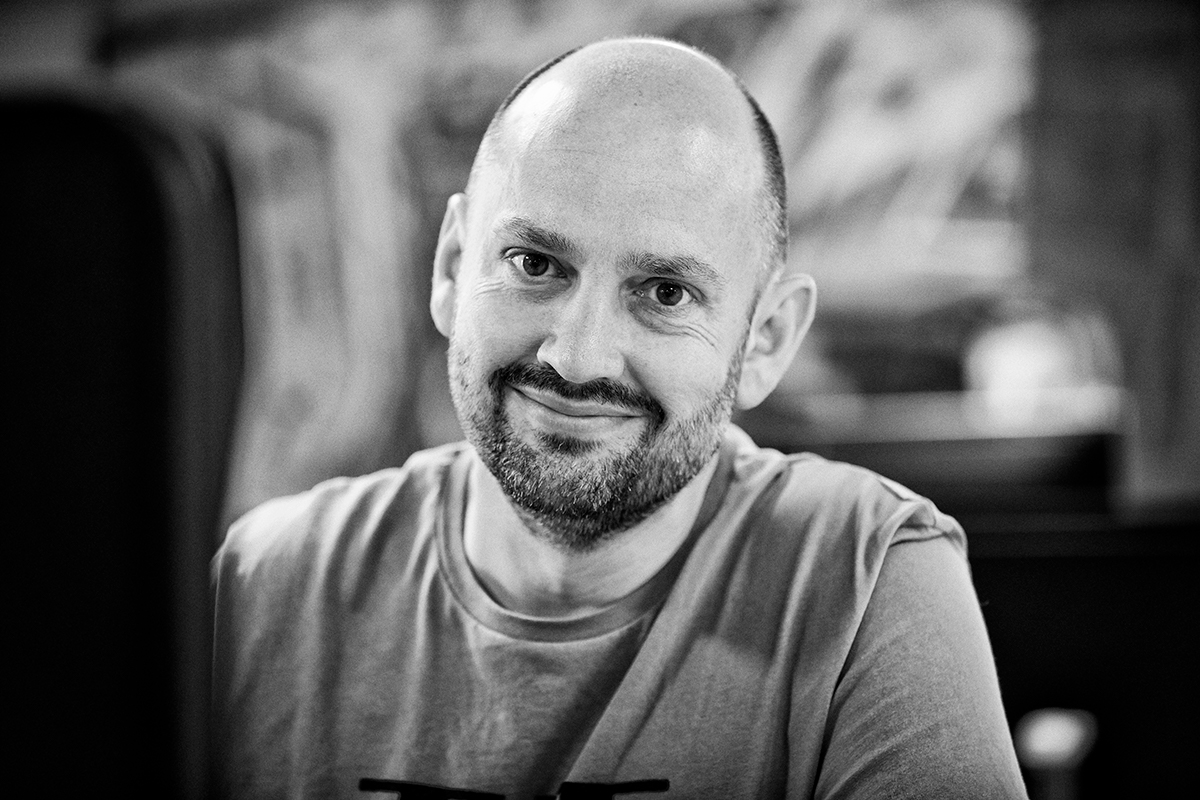 AVIOU is not our only powertool
We are happy to announce that AVIOU is not the only powertool we have developed in order to streamline you work processes.
In fact, you may find use of QBuildR or ConvertR. Both tools have been created with the aim of speeding up some of the slow processes in your current work life and thus ease your workload.
Our customers also use us for

User experience

Digital Strategy

Google Ads

Inbound marketing

Marketing Automation

Website Design

Search Engine Optimization (SEO)
Social media