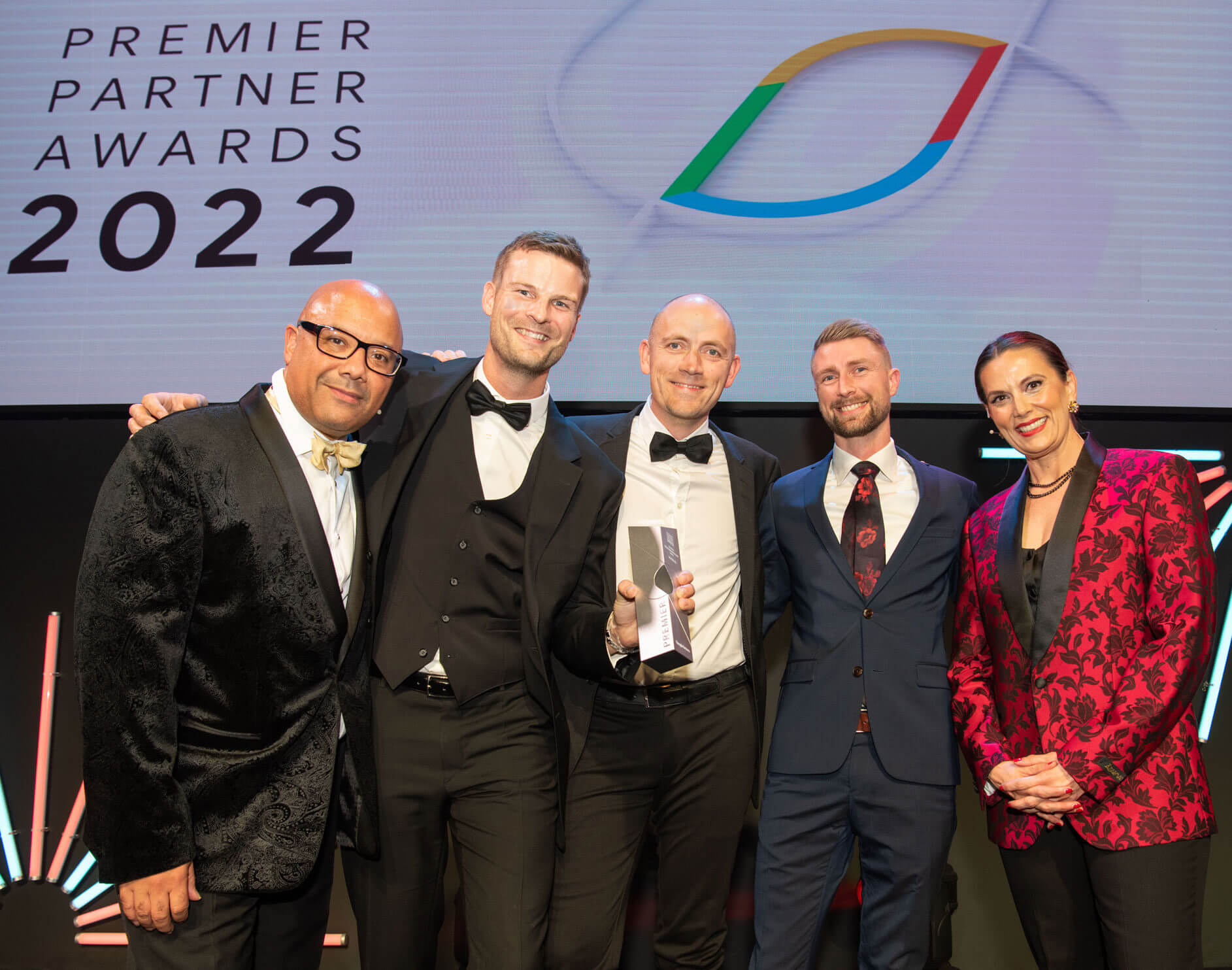 Web2Media and DK Company make Danish history at the Google Premier Awards
A close collaboration between DK Company and Web2Media led to a first place in the International Growth category at the Google Premier Partner Awards. Read Google's justification here.
As a digital marketing agency we are successful when our customers develop their businesses
We are a digital business partner for both B2C and B2B companies
Web2Media is a digital marketing agency employing over 75 digital marketing specialists, each of them with expertise across different disciplines. We believe that a close and transparent relationship is a foundation for great results: together with you, our dedicated team of marketing specialists can help you to unlock the full potential for growth, both nationally and internationally.
Marketing is an important part of the business plan and successful when is aligned with the overall business strategy to ensure growth and maximal return on investment (ROI). Marketing is also an essential tool throughout the customer journey - from reaching out to and engaging potential customers to activating them all the way to a final purchase.
We perceive ourselves as your transparent digital business partner and your extra resource for your own marketing department, supporting you in marketing areas where you need.
Web2Media clients beat the market growth by more than 2x
How is Web2Medias customers doing compared to the market?
With our annual benchmark analysis, it is our goal to give you documented insight into the result we create together with Danish and international B2C and B2B businesses. Read and learn more about our customers' success stories here.
We are digital tool developers
We have a great passion for digital technologies and tools. It is simply a part of our DNA. We think in new ways and we have great ambitions. Put together, we create and develop tools that drives digital growth in a wide range of different industries and businesses.
We challenge status quo in the market and are always one step ahead of the digital area. This business approach is transferred to our customers - ensuring that they beat their competitors at any time. That is a fact! We are proud of that our customers' turnover is increasing twice as much as the average.
Kept short, we are a digital marketing agency with a spirit of an entrepreneur, holding a vast amount of technological knowledge. Thus, we are dedicated to know and develop tools that makes it more simple and easy to improve and grow your business.
We are digital experienced - both locally and internationally
As a digital marketing agency, we have great experience with helping digital businesses succeed and grow. We take responsibility when it comes to making your business competitive in the international market.
We are in close collaboration with Google and Web2Media is selected for Google's international programme, Google International Growth Programme.
Furthermore, we are proud to be a member of Dall Int. - an international network of some of the most qualified digital agencies in Europe.
We can help you and your business expand and enter new markets. We are skilled in formulating and managing specific and concrete Go-To-Market strategies and we know how to execute on the planned initiatives. We wish to give your company better conditions in a highly competitive environment - regardless of whether you are doing business locally, internationally or both.
We are digital experts
Whenever people go online, they leave small digital footprints. By picking up the right scents and tracing the right footprints, we are able to make you and your business more visible online.
To put it differently, we use data as an indispensable guide to make strategic decisions. When we know the online behavior of your potential customers, we are able to create successful digital marketing.
We are loyal and we wish each other and our customers the very best. We believe in close collaborations and mutual trust and we are not doubting that these elements is directly transferred into our culture and thus our performance.
Digital - local and international
0
happy customers
0
successful projects
0
generated revenue via Google Ads
Digital marketing agency in Denmark - and Europe
In collaboration with seven leading European digital marketing agencies, we have founded the knowledge alliance Dall Int. When we stand together, we are stronger - and so are you.
You get easy access to:
400 of the strongest specialists in all of Europe
Local knowledge rooted in solid digital experience
The latest knowledge, solutions, and tools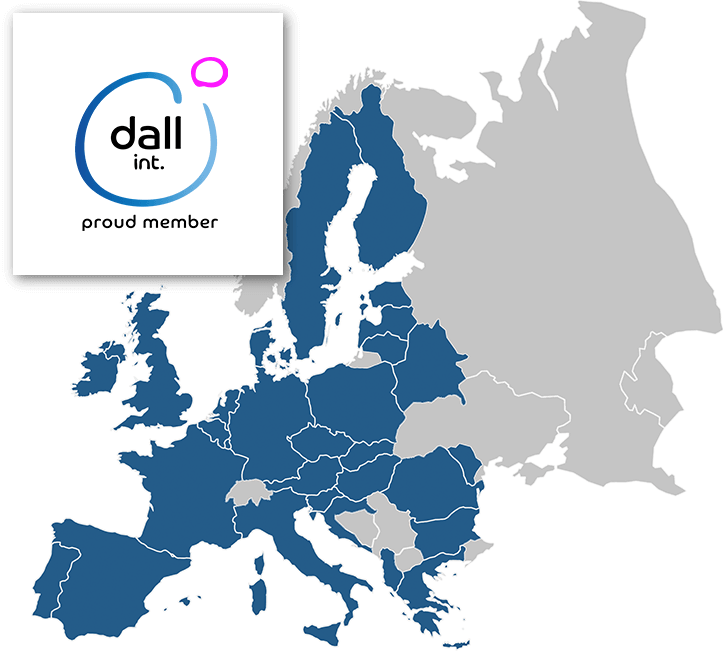 Our specialists work passionately with digital marketing that grow businesses

User experience

Digital Strategy

Google Ads

Inbound marketing

Marketing Automation

Website Design

Search Engine Optimization (SEO)
Social media